PRESENCE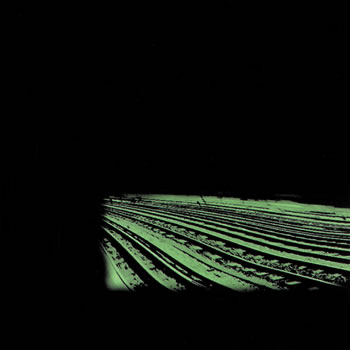 A Compilation of Electroacoustic Works
CD 2
Monique Jean IF 2:06 © SOCAN (1995)
Analyses - by Sophia Male
Based on a found object-phrase, IF articulates in its form the paradoxical alloy of the spontaneity of the gesture - the voice - of the urban tag and time deceleration in contact with engraved writings behind closed doors.
Monique Jean is an acousmatic music composer. She is particularly interested in meaning/sound ambiguities in relation to image, movement and text. She is presently working on a multimedia work expected for September 1997.
Frédéric Kahn Tous Azimuts 2:52 © SACEM (1996)
Analyses - by Sophia Male
Tous Azimuts is a contemplative piece, sound atmospheres follow one another, guided by the voices. A tribute to children, to their spontaneity, their freedom in play, the piece keeps in memory the concern for expressing certain psychological states which hide, beyond, as a presence.
Composer of acousmatic and instrumental music, Frédéric Kahn (France, 1966) is particularly interested in the relation between acousmatic art and poetry, dance and visual artsä He is co-founder of the association Hameçon for the promotion of acousmatic art. His compositions are played and broadcast in France and abroad.
Christopher K. Koenigsberg Squeaky Chair 11:25 (1993)
Analyses - by Sophia Male
Soundtrack to Megan Nicely's dance video, Michael and Jim Don't Live Here Anymore. Actual performances on a magnificently squeaky chair. A bit of breathing and Yun Wang's poetry in the background, at one point. I humbly acknowledge the influence of Pierre Henry's classic Variations pour une Porte et un Soupir.
MFA Electronic Music, Mills College. Previous CD: Brains. Former bassist for Carsickness, Morphic Resonance, Anamika, and various orchestras. Former Board of Directors member, Pittsburgh New Music Ensemble. Former guest composer, Carnegie-Mellon electronic studio. Thinker, philosopher, internationalist, lover of sound. ( http://www.ckk.com )
David Lindsay Cetacean Progress 3:09 © SOCAN (1996)
Analyses - by Sophia Male
Cetacean Progress is an excerpt from a live performance using a pitch-to-MIDI system for electric guitar, sound processing and two Yamaha FB-01 FM sound generators. This piece illustrates my interest in marrying the intensity and liquidity of processed electric guitar sounds with synthesized and sampled sounds in order to capture an electroacoustic wail. ;-)
David Lindsay is a composer, musician, graphic artist and new-media designer living in Toronto. He is a Charter and Founding member of the CEC.
Andra McCartney Swimming the Reef (For Patrick) 5:43 © SOCAN (1990-96)
Andra McCartney
http://www.finearts.yorku.ca/andra/
Analyses - by Sophia Male
Beneath the waves, I heard my breathing, heartbeat, pounding surf. The beautiful fish and coral were beyond my ears. This piece transforms their spoken names -tomtate, angelfish, barracuda, fan, brain- to mimic their movements, forms, and colors. Surf recorded at Palmiste, Grenada; All Soul's Day, 1990.
Andra McCartney works primarily with recorded environmental and vocal sounds. She creates and performs multimedia pieces, and composes radio art, audio postcards, and works for dance. Her piece Arcade '94 appears on DISContact! II (CEC).
Diana McIntosh Processions (excerpt) 5:37 © SOCAN (1993)
Diana McIntosh
http://www.idio-audio.com/diana/
Analyses - by Sophia Male
This excerpt from Processions, by Diana McIntosh, for piano and two digital delays, is part of Murkings, a dramatic multimedia piece for text, piano, electronics and visuals. It concerns our relationship with the environment, particularly the on-going pollution of the Great Lakes. This performance is by the composer.
Dynamic and innovative Diana McIntosh has a unique and active career as composer / pianist / multimedia performer. Her one-woman performances take her throughout Canada, to Europe and the USA. She has also written orchestral, chamber and vocal works. Her CD, Another Byte of McIntosh, showcases five of her original works.
Scott R. Morgan parade 3:27 © SOCAN (1996)
Scott R. Morgan
http://www.sfu.ca/~smorgan
Analyses - by Sophia Male
parade is a piece composed of found memories. It is inspired by two main sources: an 8mm film of a parade from my Grandmother's attic, and some recent recordings of my Grandfather made during a visit to his now non-existing hometown of Blakeburn, BC. For me, the piece explores the often blurred manner in which memories may be collected and handed down from generation to generation.
Scott R. Morgan is an electroacoustic composer / sound artist currently living and working in Vancouver. He has studied at Simon Fraser University, Burnaby BC, in music and communications and is presently working in the areas of sound design for film and multimedia.
Jamie Philp Lizard in the Garden 3:33 © SOCAN (1988)
Analyses - by Sophia Male
This is a section of a complete dance score from 1988. The sad thing is that after much work the dance was never performed due to injury. This was commissioned by Memi von Gaza. Flugel horn and French horn, Michael Fijal; Didgeridoo, Nik and Daryl Kozub; Xaaphoon and loops, Jamie Philp.
Jamie Philp is an Edmonton based musician, educator, and composer. He has been instructing Music Technology at Grant MacEwan Community College since 1984. Most of Jamie's electroacoustic music has been commissioned by the Brian Webb dance company. In his spare time he gigs and teaches guitar.
Jean Routhier Face à claques 8:11 © SOCAN (1995)
Analyses - by Sophia Male
A merry-go-round of curious short stories are peeked at, not exposed. Ambiance are intertwined and scattered for you to dispose properly in your ear canals.
Jean Routhier (Montreal, 1968) is a sound crafter producing urban folk audio pestilence. Apart from his audio works, he has been involved with projects (visual or electronic) ranging in subject matters from insomnia to team sports. His latest radiophonic endeavor, "the Audio-Visual log" of North American soundscapes is too be continued as an interactive web site in the winter '98.
Claude Schryer Vancouver Soundscape Revisited: Fire (2e mouvement) 3:44 © SOCAN (1996)
Claude Schryer
http://www.cam.org/~schryer
Analyses - by Sophia Male
VSR is an electroacoustic portrait of the musicality and poetry of the soundscapes of Vancouver using combinations, comparisons and transformations of archival soundscapes at Simon Fraser University (SFU). Thanks to the Canada Council, the Conseil des arts et des lettres du Québec, Hildegard Westerkamp, the Goethe-Institut (Vancouver) and Barry Truax (SFU).
Claude Schryer (Ottawa, 1959) is an active composer, performer, producer and communicator in contemporary music, acoustic ecology and sound art based in Montréal. His artistic practise is increasingly concerned with spiritual elements in acoustic ecology and in the exploration of sonic perception by the use of electroacoustics.
Pascale Trudel Flamingo ! 3:00 © SOCAN (1996)
Pascale Trudel
http://www.cam.org/~sdragon/
Analyses - by Sophia Male
Flamingo ! is the second piece in a series about animals (and human beingsä) in cages and free, realized in 1996 with sounds recorded by the composer in zoos, parks, etc. The first piece of the series, Le poisson qui cache l'oiseau, appears on DISContact! II (CEC).
Pascale Trudel (Québec, 1964) has been presenting her pieces since 1987, in concert, on the radio, on CD, as a soundtrack to an artist's video, and soon on the internet. She has been composing her pieces in her own studio, Studio Dragon, since 1993.
John Wynne $75 CDN 0:57 © MCPS/PRS (1996)
Analyses - by Sophia Male
This piece consists of fleeting windows on other pieces and recordings made by the composer. The most tangible sounds are those of the equipment in the very studio in which the piece was created, their microscopic claustrophobia contrasting starkly with snatches of a Canada Day parade.
Wynne's music is based on the exploration of synthetic rhythms. He has composed for various combinations of tape, computer and acoustic instruments and has done concerts involving live sampling and sequencing of collaborating performers. His work was selected for promotion by the ISCM and played at the World Music Days 96 in Copenhagen. Recent pieces include O for ondes Martenot, oboe and tape.
Mara Zibens Whiteout 2:51 © SOCAN (1996)
Analyses - by Sophia Male
The title Whiteout may perhaps refer to snow and blinding light and serves as a departure point for this sound/escape.
Mara Zibens is a self-taught composer living in Toronto. She was a member of the electroacoustic ensemble Tekst (1981-1988), and has had published a cassette of her solo work Trance Resistance (1986, Underwhich Editions).
Daniel Zimbaldo Estudio Sobre Una Configuraciõn Fractal 12:16 © SGAE (1991)
Analyses - by Sophia Male
Commissioned by CDMC-Fundaciõn Cajamadrid, this work is based fundamentally on the self-resemblance concept that is the feature shown by the systems of which the structures stay unalterable when observation scale changes (fractals).
Daniel Zimbaldo (1955) is Professor of Counterpoint and Fugue, a conductor and a performer. His music has received numerous international awards: Premio "Cristõbal Halffter" (1987-Spain), Premio S.I.A.E. (1988-Italy), Prix de Musique Electroacoustique à Programme de Bourges (1996-France). He is currently Composer and Councilor at the Cultural RTVE (Spain).
The CEC gratefully acknowledges the financial support of:

© CEC 1997, 98, 99
Last updated 99 xii Yves Gigon