eFlash! 2022-07
A Few Words from the CEC Treasurer
Canadian Electroacoustic Community
A sound network.
A big hello and salut to all of you from the Board of the CEC! I would like to update everyone on the CEC's recent activities.
Membership Dues. I would like to make a friendly reminder to members that membership payments are due at the beginning of our fiscal year. They are an important part of our budget and help the CEC realize several yearly projects. You should have received a reminder recently from jef regarding this. A big thanks to all who have paid their dues already and to those who have caught up from past dues owing from previous years. This has strengthened our overall financial position and put us in a good place going forward this year.
AGM — Annual General Meeting. We are pleased to announce that our upcoming AGM will be held on 29 August 2022 at 15:00 Montréal time. We are planning to have it in-person, as conditions allow, and to also stream it. More details regarding the location and agenda will follow soon. I look forward to updating you all on the CEC's current financial position in my Treasurer's Report at the AGM.
Strategic Plan. As part of the CEC's 2020–24 Strategic Plan, we have committed to holding enhanced AGMs, with activities and events planned around the meeting. We are currently preparing for this and can't wait to convey the details of this new initiative of the CEC to our members!
Sonus — Online Mediatheque for Electroacoustic Works. Paul Dolden has submitted to Sonus a trove of his works that have been newly remastered. I invite you to have a listen to these 54 works — over nine hours of listening! — featured in the Sonus Spotlight through the end of August.
eContact! — Online Journal for Electroacoustic Practices. We are pleased to announce that the 80th issue (21.1) of eContact! is now available online. Out of the Studio and Onto the Stage features writers and artists from across Canada and around the world working in live coding, laptop ensembles and LOrks.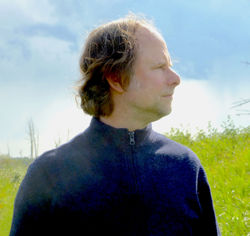 JTTP 2022 — Collaboration with CMMAS. As part of this year's collaboration with CMMAS on Jeu de temps / Times Play, we have invited submissions from electroacoustic artists from or living in Canada as well as Latin America. The deadline has been extended until July 10th — check out the call for details. The results will be made public in September. With all the new awards and residencies introduced into the competition last year, there are many chances of taking home a prize, making this a great opportunity for young and/or emerging electroacoustic artists.
Best wishes,
Shawn Pinchbeck
Treasurer of the CEC Board of Directors
5 July 2022