eFlash! 2022-01
A Few Words from the CEC President
Canadian Electroacoustic Community
A sound network.
Dear CEC members,
On behalf of the Board of Directors, I'm pleased to write you in order to give some updates on our recent activities. But first I would like to wish you all a healthy, pleasant and smooth trip through 2022. We could all use it!
Strategic Plan 2020–2024. The Board of Directors and Administrative Team met in December 2021 to assess the progress of the CEC's Strategic Plan for 2020–2024, which was presented just about a year ago. 1[1. In the February 2021 edition of eFlash!] I am pleased to report that the plan as a whole is on track and that with minor adjustments it will be possible for us to achieve the goals we have set. New artist residencies will be offered to the prizewinners and thematic award recipients of JTTP, notably at Sporobole (Sherbrooke QC) and Lobe Studio (Vancouver BC), as well as at CMMAS (Morelia, Mexico), with whom the CEC will collaborate on JTTP 2022. This edition will thus be open to young and/or emerging electroacoustic artists from (or living in) Canada and Latin America. We are working ardently on the question of at the core of the organization, starting with the Board itself, which now counts five women among its nine members. And with the new thematic awards launched in 2021, JTTP now more obviously comprises a diverse and representative range of practices. 2[2. Consult the minutes from the 13 December 2021 meeting for more on these developments.]
eContact! You will have surely noticed some delays in the production and publication of the journal amid the challenging circumstances we've all experienced for some time. Nevertheless, we're very pleased to be able to inform you that the latest publication, based around the topic of live coding, will be out soon! In the meantime, I invite you to have a look at the Call for Submissions page — perhaps you have an article to propose for one or more of these upcoming issues:
21.2 — Conceptual Approaches to Sound-Based Artistic Practices
22.1 — Sound Art
22.2 — Alternative Presentation Formats for Electroacoustic Practices
23.1 — Sound Installation
23.2 — Sound-Based Artistic Practices Outside the Western World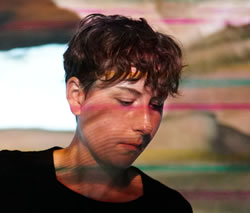 JTTP 2021. I would also take advantage of having your attention to congratulate once again the prizewinners and thematic award recipients for the 22nd edition of JTTP: Marie Anne Bérard, Colin Frank, Pablo Geeraert et Joseph Sims, Charles St-André, Diego Bermudez Chamberland, Antoine Lussier, Véro Marengère and Jean-Philippe Jullin. Follow the JTTP 2021 "Events, Concerts and Broadcasts" page to keep up to date on upcoming activities featuring the works of these artists.
Membership Dues. Payments received for membership constitute an important portion of the revenues that help the CEC undertake its various activities. Please contact the administration if you need to make a payment or have questions about your membership status. And many thanks for your continued support, we greatly appreciate your commitment!
With warm regards,
Myriam Boucher
President de la CEC
11 January 2022