eFlash! 2022-05
A Few Words from the CEC Vice-President
Canadian Electroacoustic Community
A sound network.
Hi all, and welcome to our latest CEC eFlash! update! It's been a strange time for the past couple of years, but the CEC has nevertheless remained active and hard at work, with plenty of initiatives gaining pace or coming to fruition. Read on for current news and a brief summary of what the CEC achieved in the 2021–22 year (with more details at the upcoming AGM).
JTTP 2022 — Collaboration with CMMAS. A reminder that the deadline for this year's JTTP competition is coming up fast! For this year's edition we are very excited to collaborate with CMMAS in Mexico, and to open the project up to the Latin American community of electroacoustic artists. See the final call for submissions here — note that the deadline is 31 May 2022. And please help us spread the word by sharing with your networks, etc.!
JTTP — Jeu de temps / Times Play: New project components. Our annual project supporting young and emerging electroacoustic artists now includes four new thematic awards annually, thanks to a generous donation from Kevin Austin. The CEC has also set up partnerships to offer residencies to selected prizewinners and thematic award recipients.
eContact! 21.1 — Out of the Studio and Onto the Stage: Live coding, laptop ensembles and LOrks. The 80th issue of CEC's journal eContact! has just been completed and will be available online imminently. This issue's theme fills an important gap in the many performance practices covered in the journal over the years, so we are very pleased to finally be able to cover this engaging topic with our auspicious 80th issue.
AGM — Annual General Meeting. Advance warning of our upcoming AGM, which will take place in late summer 2022. Announcement and details on this year's AGM to follow, so keep an eye out for that.
CAP to Sonus. Thanks to a private donation from Kevin Austin, a number of works available in the Concordia Archival Project (CAP) can now also be found now available in Sonus, the CEC's online sound library. CAP was a Heritage Canada-funded project to restore and digitize a large number of electroacoustic music compositions and materials by (mostly) Canadian composers and includes eLearning modules on the history of electroacoustic music, a major special issue of eContact! and an online Media Library. The recent update has required significant administrative efforts, resulting in fuller online records and 130 of the works now also being made available in Sonus. Check out the Sonus splash page to listen to this featured content now through the end of June.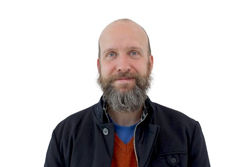 eContact! — Reboot of the Publication Schedule. We are happy to report that accumulated delays in publication of the CEC's journal for electroacoustic practices, eContact!, have now been resolved. We are very pleased to see the journal back on track; check out the calls for submissions for the upcoming five issues!
That's it for now. Stay tuned for more exciting developments and keep an eye on that imminent JTTP deadline!
James Andean
Vice-President of the CEC
25 May 2022