English
eFlash! 2004-10
eFlash! — Octobre 2004 October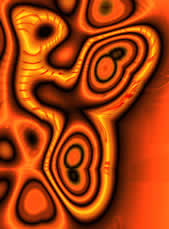 *** english here ***
Cher(ère) membre de la CEC
Il y a eu quelques changements durant l'été au sein du conseil d'administration de la CEC. Au nom du conseil, j'aimerais remercier chaleureusement le Président sortant Steven Naylor, qui s'est occupé des affaires de la CEC avec sensibilité et un dévouement exemplaire. Je lui suis reconnaissant d'avoir accepté de continuer à nous conseiller, et lui souhaite beaucoup de réussite dans ses projets en cours. Un accueil chaleureux aussi bien aux membres du conseil encore présents, et au nouveau membre Pierre Alexandre Tremblay.
Le travail de la CEC continue. Sonus va de mieux en mieux (et à ce jour, compte plus de 1400 pièces), et offre maintenant de nouveaux dispositifs pour faciliter la recherche du catalogue. Sonus entre dans la prochaine étape de son développement, et bientôt nous allons présenter les listes faites par les curateurs, des profils d'organisations et d'étiquettes de disque, qui donneront une structure à la bibliothèque de Sonus. Allez y faire un tour, et si vos créations ne s'y trouvent pas déjà, pourquoi ne pas les soumettre maintenant? Tous les détails dont vous avez besoin sont à l'adresse suivante : http://www.sonus.ca
Jeu de temps, le projet de la CEC pour les jeunes artistes sonores émergeants, félicite Ben Wilson, qui a reçu le premier prix pour sa pièce Sediment, par le jury international. Le CD de Cache 2003 sera bientôt disponible. Toutes les soumissions de Jeu de temps sont disponibles sur Sonus et sur eContact.ca (http://econtact.ca), le journal en ligne de la CEC, qui comporte également des éditions récentes sur l'"Analyse électroacoustique" et "Questions en électroacoustique".
J'espère que vous pourrez assister à l'assemblée générale annuelle de la CEC, qui aura lieu le jeudi 18 novembre, de 18h00-19h30, à la salle de concert Oscar Peterson, 7141 rue Sherbrooke ouest, juste avant le concert d'EuCuE. C'est une bonne occasion de rencontrer une partie du conseil et d'être plus impliqué dans la CEC.
Vos cotisations permettent à la CEC de continuer son travail. Nous vous remercions de votre appui, et j'espère que ceci peut servir de doux rappel si vous êtes en retard dans vos cotisations! Ma boîte aux lettres est toujours ouverte et nous sommes toujours intéressés d'entendre parler des membres de la CEC.
Avec mes meilleurs voeux,
Ian Stewart
Président du conseil
CEC
---
The summer has seen some changes to the CEC executive. On behalf of the board, I'd like to extend a heartfelt thanks to outgoing President Steven Naylor, who handled CEC affairs with exemplary sensitivity and dedication. I'm grateful that he will continue to advise us, and wish him the best with his current projects. A warm welcome as well to our returning members, including newest member Pierre Alexandre Tremblay.
The CEC's work continues. Sonus seems to get better by the day (and bigger, with over 1400 works), and now offers new features to make searching the catalogue easier. Sonus is entering the next stage in its development, and soon we'll be introducing curated galleries, and organization and label profiles, which will give structure to the Sonus library. Have a look around, and if you haven't sent in your work, why not now? All the details you need are at sonus.ca.
Jeu de temps, the CEC project for young and emerging sonic artists, recently concluded- congratulations to Ben Wilson, who was awarded first prize by the international jury for his piece, Sediment. The CD Cache 2003 will be available soon. All of the Jeu de temps submissions are available through Sonus and through eContact.ca (http://econtact.ca), the CEC's online journal, which also features recent editions on 'Electroacoustic Analyses', and 'Issues in Electroacoustics'.
I hope you will be able to attend the Annual General Meeting of the CEC, which will be held Thursday November 18, 18h00-19h30, at Oscar Peterson Hall, 7141 Sherbrooke St W, just before the EuCuE concert. It's a good opportunity to meet some of the board and to get more involved with the CEC.
Your membership dues are what allow the CEC to continue its work. We are grateful for your support, and I hope this can serve as a gentle reminder if you have fallen a bit behind! My inbox is always open, and we are always interested to hear from members about CEC activities.
With my best wishes,
Ian Stewart
President of the Board
CEC