English
eFlash! 2003-11
eFlash!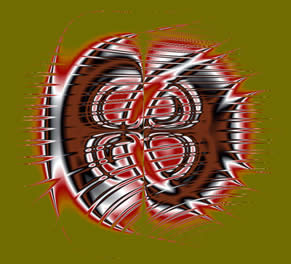 Novembre 2003 november
*** english here ***
Salutations de la CEC. Voici une brève mise à jour de nos récentes activités :
JTTP 2003
Tout au long de l'automne, la plupart des pièces situées en haut du classement du premier concours JTTP conjoint Canada / R.-U. ont été diffusées en concert. Plus spécifiquement durant la série EuCue (Concordia) et à l'occasion de concerts uniques du réseau SAN, à Londres, et "Rien à Voir", à Montréal.
Le gagnant de la commission CRES pour la Colombie-Britannique a également été annoncé : il s'agit de Davis Evans. Toutes nos félicitations, David!
JTTP 2004
L'annonce de cette nouvelle édition du concours JTTP apparaîtra sous peu.
Cache 2003
Nous attendons toujours la réponse du Conseil des arts concernant notre demande de financement pour le CD Cache 2003. Notre objectif est le lancement d'une production conjointe Canada/R.-U. (CEC/SAN), comportant les 10 pièces finalistes de chaque pays. Comme toujours, ce CD serait distribué gratuitement à tous les membres en règle.
Cotisations
Nous remercions tous ceux qui ont déjà versé leur cotisation pour 2003-2004. Il est bon de rappeler aux personnes ayant négligé de renouveler leur adhésion que le CD DISContact! III ne sera expédié qu'aux membres en règle!
SONUS.ca
Le site SONUS.ca fait l'objet d'une constante mise à jour. Il nous fait aussi plaisir d'annoncer que nous disposons maintenant d'une équipe spécialement engagée pour développer ce projet et pour en étendre la portée. Andrew Watson contactera les membres au début de l'hiver, pour leur fournir d'une part des informations à jour sur le site, et pour répondre d'autre part à toutes les questions sur la procédure de soumission des oeuvres. Entre-temps, il est déjà possible d'explorer le site, d'en écouter le contenu et d'y soumettre des oeuvres.
Steven Naylor — Président du conseil d'administration de la CEC
---
Greetings from the CEC. Here is a brief update on some of our recent activities:
JTTP 2003
This fall, most of the top pieces in the first joint Canada-UK JTTP competition were performed in concerts, including the EuCuE Series (Concordia); a SAN-sponsored performance in London; and a Rien a Voir concert in Montreal.
The winner of the CRES commission for British Columbia was also announced: David Evans. Congratulations, David!
JTTP 2004
Watch for an announcement very soon on the next edition of JTTP.
Cache 2003
We are still awaiting word on our Canada Council funding application for the Cache 2003 CD. Our goal is to release a joint Canada/UK (CEC/SAN) production, featuring the top 10 pieces from each country. As before, once it is produced, the CD would be distributed free to paid-up members.
Membership Dues
Our thanks to all those who have already paid 2003-2004 membership dues. People who have forgotten to renew should be reminded that the DISContact! III CD will only be sent to paid-up members!
SONUS.ca
The SONUS.ca site is being updated continuously. We are pleased to announce that we now have a production team member hired specifically to work on this project and continue to expand its scope and reach. Andrew Watson will be in touch with members in the early winter, to provide updated information on the site, and to answer any questions about submitting your works. In the meantime, please explore the site, listen to what's already there, and submit your works for inclusion.
Steven Naylor
CEC President of the Board