English
eFlash! 2003-06
eFlash! — Juin 2003 June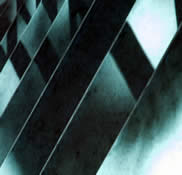 La CEC vous salue bien.
Ce mois-ci, eFlash! vous présente les membres du conseil d'administration de la CEC qui seront en poste pour la prochaine année.
Mais en tout premier lieu, j'aimerais remercier Andra McCartney, qui a fourni des efforts considérables au sein du conseil au cours des six dernières années. Durant les délibérations, Andra a toujours été en mesure de combiner son attitude ouverte, volontiers encourageante avec un esprit aussi acéré que critique. Merci encore, Andra.
Dans la foulée, j'aimerais aussi souhaiter la bienvenue à Monique Jean, qui vient de se joindre au conseil. Le niveau d'accomplissement de Monique en électroacoustique est tel que je suis convaincu que plusieurs d'entre vous sont déjà familiers avec son travail. Il nous tarde de travailler avec Monique au sein du conseil, lequel profitera à coup sûr de sa largeur de vues autant que de son expertise.
Voici donc la composition de ce conseil d'administration : Président : Steven Naylor (Halifax) V.P. : Stéphane Roy (Montréal) Secrétaire : Jean Routhier (Vancouver) Trésorier : Laurie Radford (Edmonton)
Autres membres : Kevin Austin (Montréal), Nicolas Basque (Montréal), Mark Hannesson (Vancouver), Monique Jean (Montréal), Ian Stewart (Londres, R.-U.).
Comme vous pouvez le constater, le conseil de cette année est encore une fois largement représentatif de l'ensemble du pays, puisqu'il s'étend littéralement d'un océan à l'autre, traversant même l'un des deux pour atteindre le Royaume-Uni... À noter aussi que la variété des âges présents reflète abondamment le membership de plus en plus éclectique de notre organisation.
Je profite de l'occasion pour rappeler à tous les membres que l'année "cotisante" de la CEC a commencé le 1er juin 2003, et se terminera le 31 mai 2004. Si d'aventure quelques-uns d'entre vous n'avaient pas encore renouvelé leur adhésion, nous vous prierions de le faire le plus rapidement possible. Les cotisations formant une part non négligeable de notre financement, leur prompte réception est déterminante pour le succès des nombreux projets entrepris par la CEC au nom de ses membres. Vous pouvez envoyer votre cotisation par chèque, ou encore renouveler en ligne par carte de crédit, ici : http://www.electrocd.com/en/boutique/cecpep/par_artiste/
Et finalement, demeurez en ligne pour des mises à jour sur SONUS, notre juke-box EA, sur la réimpression de DISContact! et sur la sortie de DISContact! III.
Soyez allègres,
Steven Naylor —
Président du conseil de la CEC
---
This month's eFlash! introduces the CEC's Board of Directors for the coming year.
First, I'd like to thank outgoing member Andra McCartney for her hard work on the Board over the past six years. Andra brought a wonderful combination of sharp, critical thinking and a very supportive attitude to our deliberations. Thank you again, Andra.
At the same time, I'd like to welcome Monique Jean as our newest Board member. Monique is an active and accomplished composer of electroacoustic music, and I'm sure that many of you are familiar with her work. We look forward to working with Monique on the Board, and having access to her perspectives and her expertise.
The Board of Directors for the coming year is:
President: Steven Naylor (Halifax) VP: Stéphane Roy (Montréal) Secretary: Jean Routhier (Vancouver) Treasurer: Laurie Radford (Edmonton)
Members-at-large: Kevin Austin (Montréal), Nicolas Basque (Montréal), Mark Hannesson (Vancouver), Monique Jean (Montréal), Ian Stewart (London, UK).
As you can see, we once again have a Board that spans the country (literally from coast to coast) and beyond, with a member resident in the UK. It's also a Board that includes a broad range of ages, which accurately reflects the growing breadth of our organisation.
It's also time to remind all members that the new CEC membership year started on June 1, 2003 and runs until May 31, 2004. If you have not already renewed your membership by sending in your dues, please do so as soon as possible.
Membership dues are a significant part of our funding, and timely receipt of those dues is important to the success of the many projects the CEC undertakes on behalf of the membership. You can pay your membership dues by sending the CEC a cheque, or online with a credit card: http://www.electrocd.com/en/boutique/cecpep/tout/
Finally, stay tuned for updates on SONUS (our electroacoustic 'jukebox'), the re-release of DISContact! and the release of DISContact! III.
With best wishes,
Steven Naylor
CEC President of the Board