English
eFlash! 2003-02
eFlash! — Février 2003 February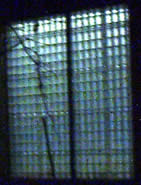 Mot du Président de la CEC
Ces neuf derniers mois, un nombre record de projets ont été entrepris par la CEC grâce au support d'organismes de subventions et au soutien de ses membres.
Pour être franc, j'ai moi-même de la difficulté à suivre le rythme de tous ces projets mais heureusement, Ian et Yves en ont les rênes bien en main.
Il me semble qu'une récapitulation de nos activités en cours ne ferait de mal à personne.
1. Adhésion
Il y a actuellement 152 membres en règle de la CEC. Voilà de bonnes nouvelles. En fait, c'est notre meilleure performance depuis que la CEC est une organisation « virtuelle ».
J'étais membre du comité en 1996 lorsque le conseil de Arts du Canada supprimait son soutien financier à la CEC ainsi qu'à bien d'autres organismes. Nous avons dû prendre la difficile décision de fermer notre bureau et de mettre un terme à nos publications sur papier. À cette époque, Contact était notre principal outil de communication. Sa section des nouvelles était très importante pour nos membres. Nous étions conscients que la suppression de cette publication les décevrait.
La question était alors: « qu'allons-nous faire pour survivre? » Il semble que nous ayons fait les bons choix car nous avons survécu, non sans perdre quelques membres en chemin.
Maintenant que l'ensemble de la société s'est mis à l'heure des communications électroniques (et a rattrapé son retard par rapport à nous), nous jouissons à nouveau d'une position stable. Nous pouvons même nous permettre le luxe d'une version imprimée de Flash! De temps en temps.
2. Disques Compacts
Cache 2002 (fut) a été envoyé à tous les membres de la CEC. C'était en fait un bonus accompagnant Presence III, lancé simultanément. Un peu comme une société à actions, nous versons des dividendes lorsque les affaires vont bien.
Le projet de eContact!/DISContact III va bon train et des résultats seront annoncés avant mai.
Presence IV est amorcé, un appel d'œuvres sera émis probablement cet été. L'équipe de production (PeP) est en train de régler certains détails. L'une des discussions en cours concerne la possibilité de masteriser l'album. Les commentaires sur ce sujet de la part des participants potentiels sont d'ailleurs appréciés.
Un appel d'œuvres pour Sonus a dernièrement été soumis aux membres de la CEC. Sonus est un projet de grande envergure et requerra beaucoup d'attention de notre part, et ce pour un bon bout de temps. Encouragez ceux qui oeuvrent dans le domaine à nous soumettre du matériel. Des affiches seront distribuées d'ici un mois; si vous en désirez une pour votre école ou centre d'artiste, avisez Ian à l'adresse suivante: cec@sonus.ca
4. JTTP
La période de soumission pour Jeu de temps/Times Play s'achève le 1er mai 2003. SAN et la CEC collaborent à faire de cette édition internationale, un succès retentissant. Nous avons cependant besoin de dons pour augmenter la valeur des prix décernés. Nous nous sommes fixés comme objectif d'amasser 1000 $. Nous demandons des dons de 50 $ (ou plus bien sûr) pour ajouter à la cagnotte. C'est Ian qu'il faut contacter si vous choisissez de faire un don.
C'est encore principalement eContact! qui nous apporte des sources de financement, grâce aux politiques particulières d'organismes de subventions. Ce journal électronique constitue une ressource importante pour la communauté. Vous êtes encouragés à naviguer dans les articles qui couvrent bien des sujets, et à écouter les pièces offertes.
6. CALQ
Stéphane Roy, le Vice-président de la CEC, Yves Gigon et Ian Chuprun évaluent présentement la possibilité de recevoir des fonds du Conseil des Arts et des Lettres du Québec. C'est une perspective plutôt intéressante, qui pourrait nous assurer d'un fond de roulement administratif et opérationnel stable. Nous vous tiendrons au courant des développements de ce côté-là.
J'espère que ces informations clarifient, autant pour vous que pour moi, les activités de la CEC.
Mes sincères salutations.
Steven Naylor
Président — CEC

---
A note from the CEC President
Over the past 9 months, a record number of CEC projects have advanced, thanks to timely support from several funding agencies, and the continuous support of the CEC members.
To be honest, I have trouble keeping track of all of our projects — but fortunately Ian and Yves are very much on top of everything!
I think the following review of our work may be a welcome reminder for everyone (including me…) of what has been going on at the CEC:
1. Membership
Presently, there are 152 paid up CEC members. This is very good news, and is in fact the strongest the CEC has been since we became a 'virtual' organisation.
I was on the Board in 1996 when the Canada Council pulled the CEC's funding, along with that of many other arts service organisations. Our decision to eliminate the office and the paper publications was a very difficult one. At that time, the paper version of Contact! was the main communication medium for the CEC; its news section was very important to our members, and we knew that many would be disappointed by our action.
But the question then was, simply, "what must the CEC do to survive?" Fortunately, we did make the correct choices, and we did indeed survive, though not without losing some members along the way.
Now that society has more fully embraced electronic communications ('caught up' with us!) we are returning to a position of stability once again and we can even afford the relative luxury of a paper version of Flash! from time to time.
2. CDs
Cache 2002 has been sent to all CEC members. It was, in effect, a bonus CD, as PRESENCE III was sent out this season as well. We think this parallels paying a stock dividend: when there is a good season, our shareholders benefit. And fortunately, we seem to be doing better than the stock market lately.
The eContact!/DISContact! III project is moving along very well, and results from it will be announced by early May.
PRESENCE IV is now in the works, and a call will probably be sent out before the summer. Details are presently being worked out on our production group list, <PeP>. One of the topics still under discussion is the question of mastered vs. non-mastered releases: feedback on this issue from potential participants is certainly welcome.
A call for works for SONUS has been sent to all CEC members. SONUS is a very large project, and will require much of our attention for the next while. Please encourage everyone you know who is involved in our field to submit materials. Paper posters will be sent out in about a month; if you'd like one for your school or artist centre, please advise Ian cec@sonus.ca.
4. JTTP
The deadline for submissions to Jeu de temps / Times Play 2003 is May 1, 2003. SAN and the CEC are collaborating to make this one an even greater — and international — success. However, we do need donations to raise the value of the awards; our goal is to establish a total purse of $1000.
We are asking for donations of $50 (or more) to this fund, though donations of any size are certainly welcome — and appreciated. Please contact Ian if you are able to make a donation to this important project.
eContact! is still the CEC's most dependable source of funding, thanks to the present peculiarities of funding policies. This electronic journal is an important access point and resource for the community. We encourage everyone to browse through the materials posted there (which cover many topics), and to listen to the pieces available on the site.
6. CALQ
Stephane Roy, CEC VP, Yves Gigon and Ian Chuprun are presently looking into how the CEC can attract funding from the Quebec arts and letters funding agency. It's a very interesting prospect, and it's even possible it could lead to stable operating and administrative funding once again. We'll certainly keep you informed about it.
I hope that reading through the above information has helped clarify your knowledge of the CEC's present activities — writing it has certainly helped me.
With best wishes,
Steven Naylor
President of the CEC Board